Explore our newly restored South Gallery
Museum of Freemasonry contains thousands of interesting items collected over the centuries. The South Gallery is where you'll find a wide selection of these curios exploring the use of symbolism on objects from the home to the lodge. 
Carved From Cleopatra's Needle
Cleopatra's Needle—a 3,500-year-old Egyptian obelisk—is a well-known fixture on the banks of the Thames, but the massive pillar almost never made it to the UK. The government refused to pay for it to be transported and it's only here thanks to donations from the public and the support of a wealthy English surgeon and freemason, Sir Erasmus Wilson. He cut this block from the base and presented it to a masonic lodge as a gift.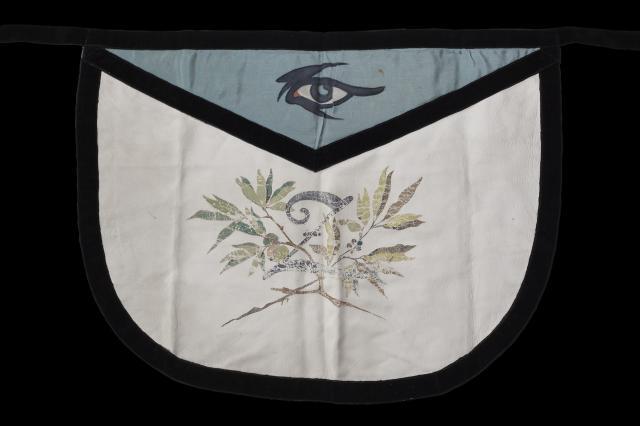 An Art Nouveau Apron
Alphonse Mucha is best known for his elegant theatre posters and illustrations created in Paris during the Art Nouveau period. But what many don't know is that this famous Czech artist was also a proud freemason who designed many masonic items including jewels, certificates and a unique apron. Hand painted on leather and silk with black velvet trim, the apron features an enchanting All-Seeing Eye in the classic Art Nouveau style.
I had only superficial knowledge about freemasonry but a visit to this museum gave me such deep insight into what it is all about.